Whew! Lots of pictures for these posts...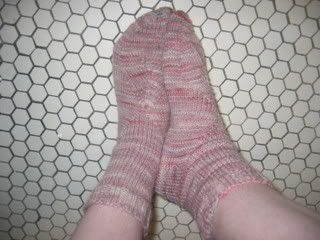 The socks are done! Now I have no excuse not to write up the pattern, huh? Made from my sock yarn, spun just for Midnightsky Fibers.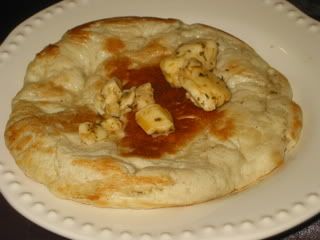 Fried bread, similar to naan, with cheese curds from
Beecher's Handmade Cheese
, in Pikes Place- though you can get it many more places now, some of their cheeses are at Ken's in Greenwood, Safeway in U district, and QFC in Wallingford. Pioneer Organics even has them, though it's hard to find the blank slate (a cheese spread) or the curds.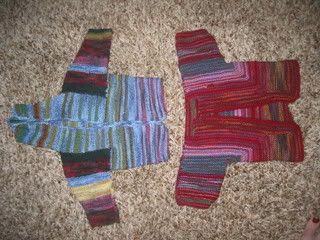 A tomtem baby jacket, and a baby surprise jacket, both EZ patterns. My flickr account died (ie it's full), so no posting them or other knitting to Raverly until I get a "real" one. Hopefully they will actually start using photobucket soon though, I prefer it. These were made for
Rachel-Marie