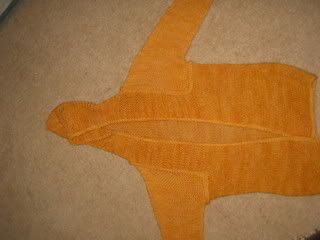 Yet another Tomten jacket (Elizabeth Zimmerman). This time in Nature's Palette, in a bright sunny yellow.
Lemon and Lavender infused shortbread cookies with lemon filling.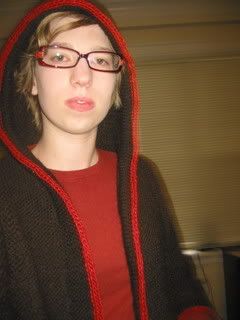 Obviously, taking pictures of myself doesn't seem to work well, does it? I've been wearing this jacket around for the last week +, but never seem to have my camera in the same place. Want to take a wild guess what it is?
Roasting chestnuts. Not a good idea to let me cut them though, I can't really cut them with any sort of even pressure to make good crosses.