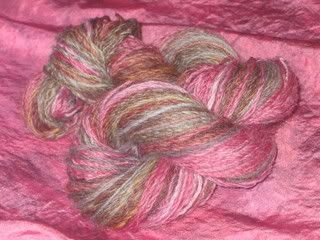 I think the colors in this yarn pretty much sum up how I have been feeling the last couple days. It went from blindingly disgustingly hot to miserable and rainy out, and my mood through both of them has been somewhat off. Doesn't help that my tolerance for coffee is through the roof. I am trying to cut down, less from my fear of addiction and more from missing what little effects I get from it- chiefly, some ability to focus and concentrate for any period of time. I had several essays and project proposals dues this week, so trying to cut down on the coffee was probably not such a good idea!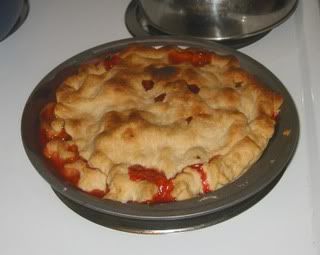 The week was made better by Birthday parties, strawberry-rhubarb pie baking, the new harry potter movie, and lots and lots of tea.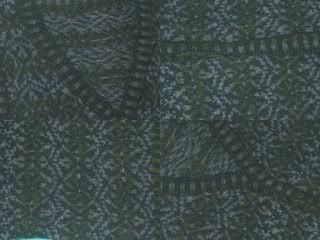 I finished. Ok, almost finished my current shop project. All that is left it to sew the buttons on- pretty but more masculine silver ones. I crocheted the arm steeks, but got tired of that and just chopped the front. Before you faint- it is Shetland, a wool that practically felts when you look at it!
Think yarn like this