The cat has been
spending all day doing this!
He still doesn't eat the fish, but he does knock the fruit off the counter.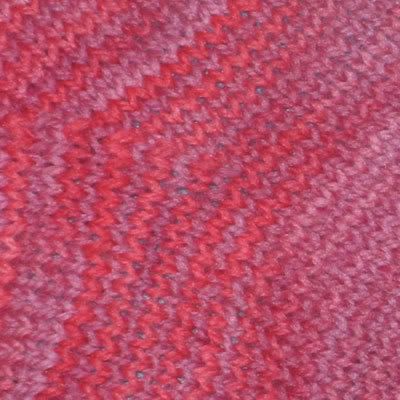 I've been having some fun knitting up samples of the sock yarn I have been dyeing recently. Full pictures soon, but I have to type up the pattern for the red socks first.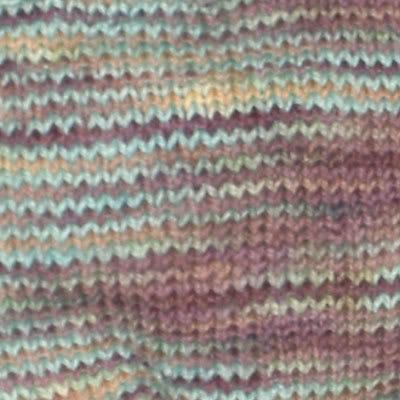 The blue is my current favorite. It's so beautiful in the way it stripes up in bright yet at the same time somewhat subtle. Yum!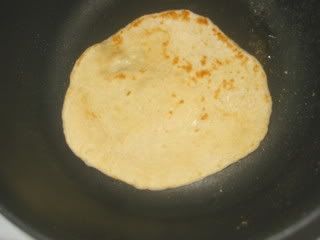 Right now it is the perfect weather out for making flat bread that is nice and puffy out with no yeast. Bread started at night and cooked for lunch and dinner is has wonderful tiny bubbles and just a touch of sourdough taste. Especially tasty with just a but of fresh and spicy homemade salsa with lots of lime. I make my flatbread with just flour (organic), sea salt, a bit of lime, and enough water to make a dough. Plently of time for sitting, which helps develop air bubbles, always makes for better bread, IMO.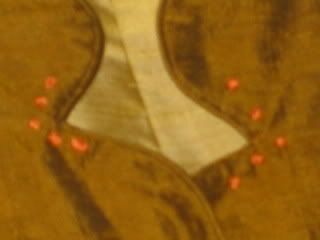 Silk ribbon embroidery on a golden raw silk kimono style jacket. I decided that the orange embroidery, also on the pockets, would be more fun in more than just the orange, so more pictures once it is done.