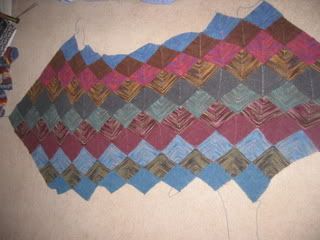 Progress on the LL blanket continues- down to working 5 squares across on either side. Eventually people in my class will realize that no I don't just bring a very large lap blanket to school with me all the time! But really, it has been at the point of not fitting in my bag for a long time now.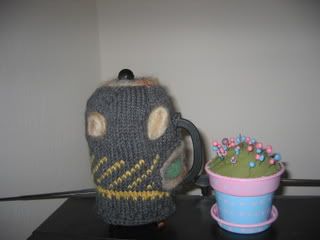 Inspired by Hello Yarn's French Press cozies, my French Press needed one too! The yellow yarn is handspun turmeric dyed wool. Accents of wool needle felting, which I have been having way too much fun with lately. A magnetic snap holds the handle flap down- I wanted to be able to carry mine around.
Bigger Picture here.